Keep spinning to unlock new slots and areas! Each spin rewards you with experience points. When you gain enough experience points, you level up!
Unsure of how much experience you have or what level you are? Just check out your experience and level meter located on the top right-hand part of your screen!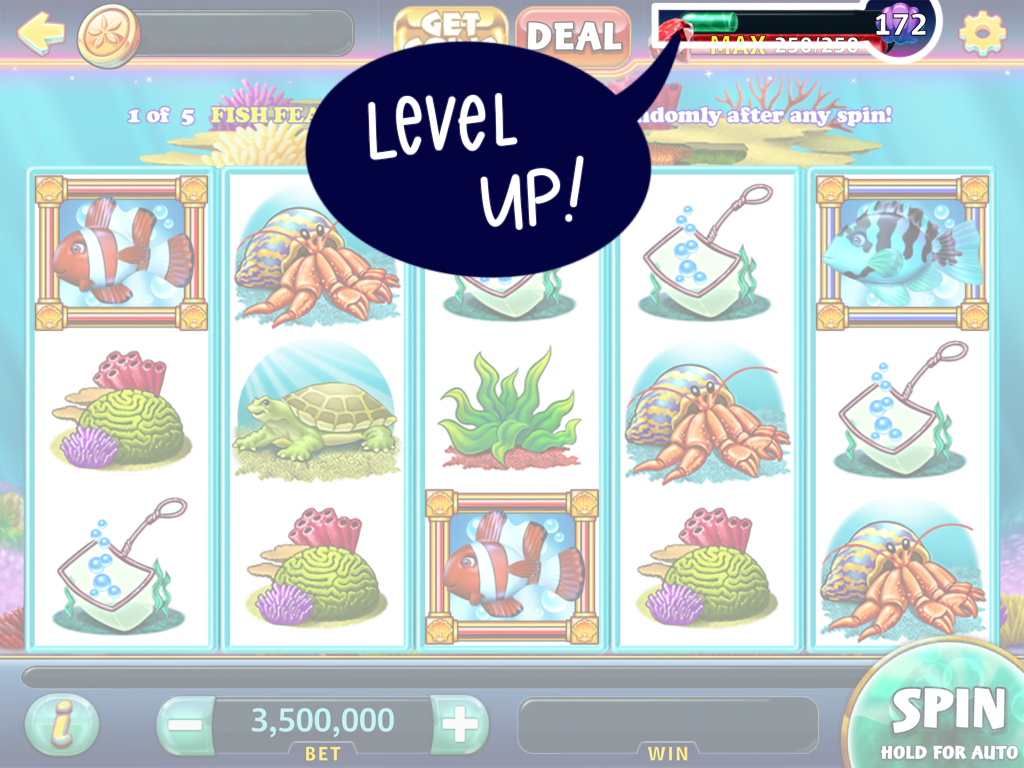 Leveling up has a TON of benefits. The higher the level you get, the more slots you get to unlock.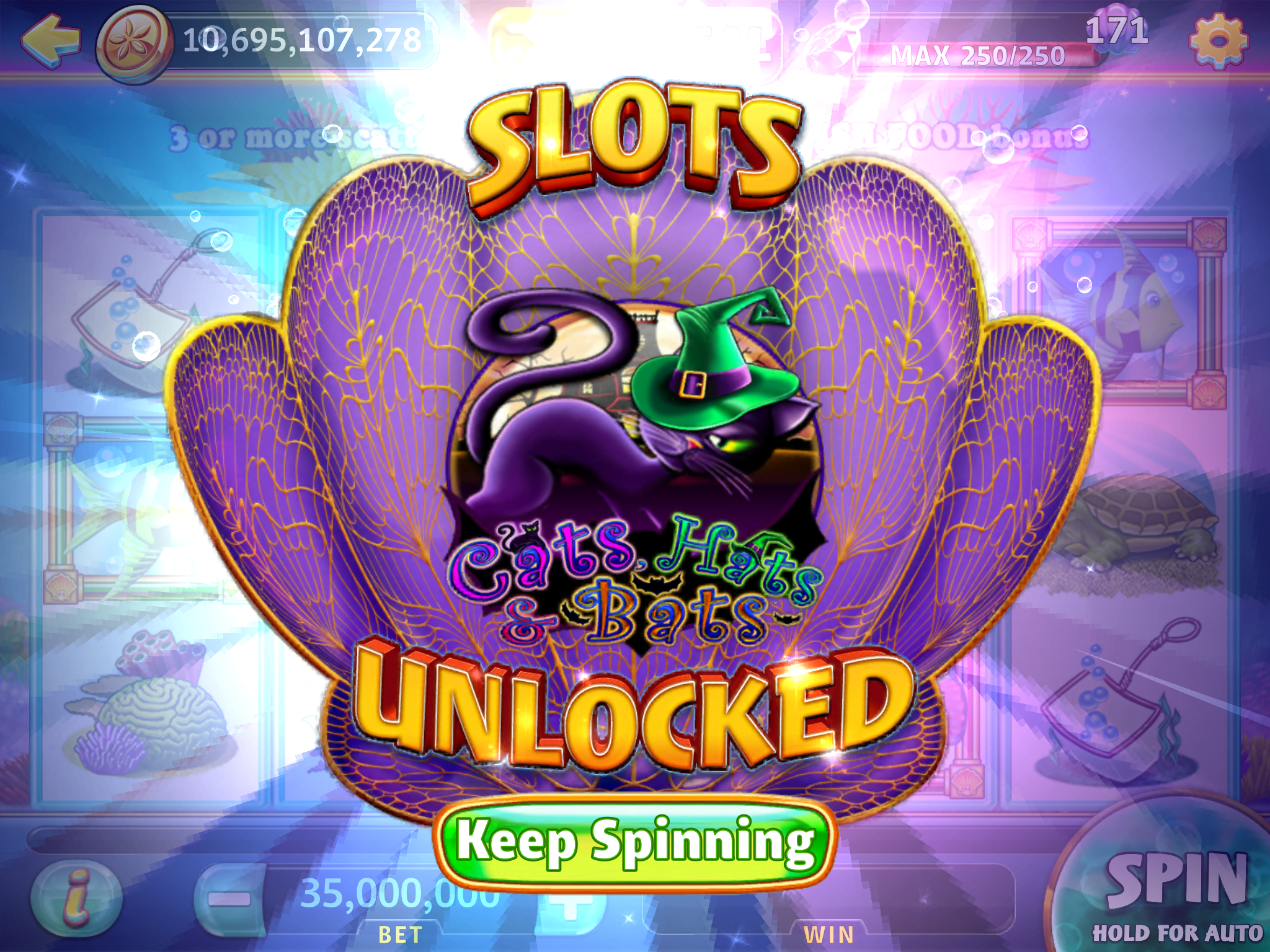 You also get free coins!